54 Animals died due to Lumpy Skin disease in Karachi. It has affected 20,000 animals, including 15,000 only in Karachi. It is not transferrable but might cost a fortune to poor animals.
The outbreak of Lumpy Skin disease has affected the animals in Pakistan. In accordance to meet the challenges of this disease, a meeting has already been held. The meeting was between Chief Secretary Mumtaz Ali Shah, Secretary and the director-general of the livestock department. The Secretary of livestock has confirmed that the disease has emerged in Punjab and Sindh.
"The disease has so far been found in 20,250 animals in the province. It included 15,100 in Karachi, 3,781 in Thatta, 149 in Hyderabad, 656 in Badin, 85 in Jamshoro, 121 in Khairpur, 91 in Sujawal, 64 in Matiari, 35 in Shaheed Benazirabad, 124 in Sanghar, 36 in Thana Bola Khan, four in Qambar-Shahdadkot and two each in two in Tando Muhammad Khan and Dadu," Secretary of livestock added.
In the meeting, officials informed, 54 Animals has died. Whereas, the positive thing is 4,751 animals have recovered also. The ratio of recovery is far better than the death ratio. The disease has been present in different countries of the world. Mainly it appeared in Iran, India, and Pakistan in 2012.
Vaccination of Lumpy Skin Disease
The chief secretary chose to send off an immunization drive in the impacted regions and guided the animal division to immunize the animals impacted by the infection. Animals have to receive other medical assistance as well. The Chief Secretary is afraid of the spread of this disease to other animals as well.
There are very rare chances of this disease spreading from animals to humans. The livestock department has also set up a helpline desk (0229201913) in Hyderabad for Animals. Last week, panic gripped cattle farmers with the spread of the disease. It hit many farmers. Particularly the farmers of Karachi's crowded Cattle Colony.
Also See: Mystery Virus baffles doctors in Karachi
Farmers are looking for the help of the Government. They have asked for an immediate response. Some farmers also asked to stop the inter-provincial transportation of cattle. They think that it will also help to stop the spread of this disease. Meat consumption also decreased rapidly.
Disturbance caused by the Disease
The milk supply in the city of Karachi was also got affected due to Lumpy Skin Disease. People of Karachi are getting afraid due to the transmission of this disease like Covid-19. Clinical signs include fever, lacrimation, and characteristic skin eruptions. Disturbance in the supply of milk is one of the biggest reasons that cattle farmers are getting panic.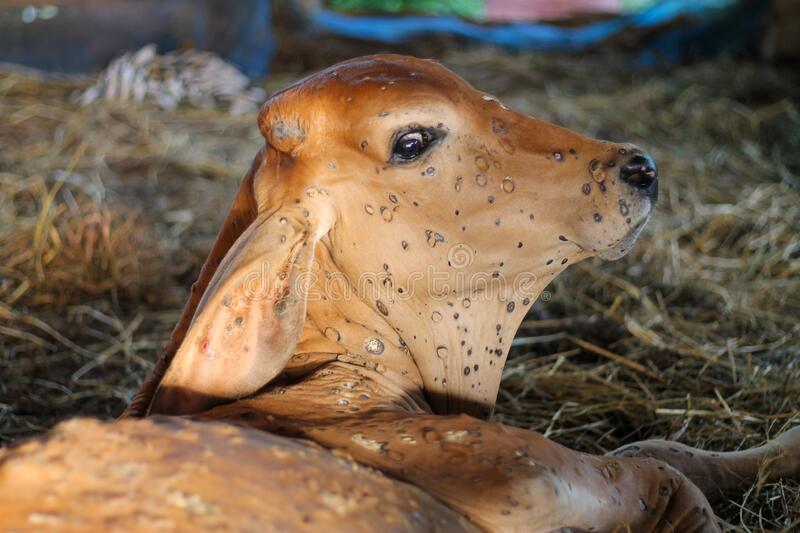 Mosquitoes or ticks do transmit this disease as they are blood-feeding insects. It causes fever, nodules beneath the skin and can also lead to death, especially in animals that have not previously been exposed to the virus.