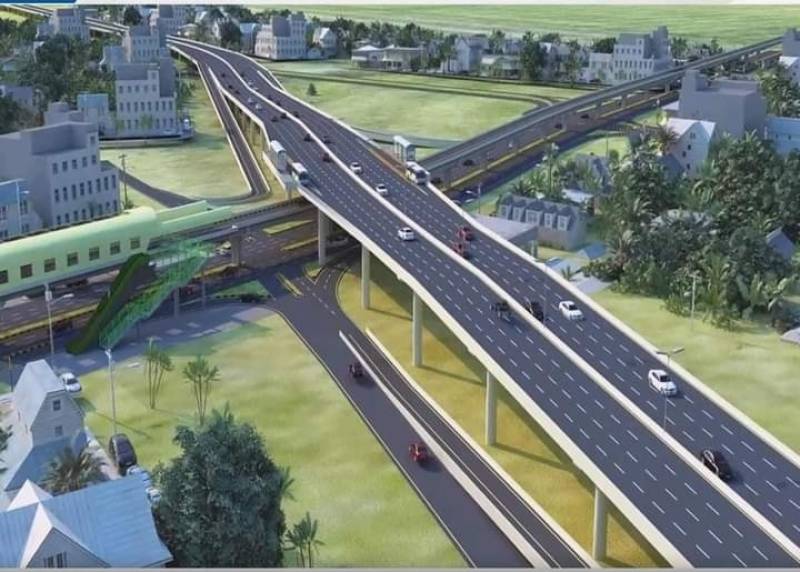 It has been approved that a signal-free corridor will be built between the M2-Motorway to Gulberg area. An estimated cost of project is PKR 61 billion. This project will reduce traffic congestion in the growing metropolis of Lahore. Lahore Development Authority (LDA) will spearhead the project.
Construction on the 10.77-kilometer-long signal-free road going to start this year. Approximately 73,000 vehicles use it on Daily basis.
Also See: Interstate H3 highway Hawaii: A useless megaproject
Sections of road
The corridor will have three sections, stretch-A covering 4.28km, stretch-B 2.13km, and stretch-C 4.36km. The first part of Stretch A starts from Babu Sabu (M2-Motorway) and ends at Multan Road. The second part of Stretch A ends at LOS Road. Ferozepur Road will joint to Main Boulevard Gulberg by stretch-C.
Planning and development
The meeting attendees are Chief Secretary Punjab, the Secretary of Finance, the Secretary of Planning Development, and representatives from relevant departments. Punjab government and Lahore Development Authority will work together on the project.
During the three-day show activities scheduled from March 10 to March 12. The minister said the government would organize traditional horse and cattle shows across the province. A special emphasis will be on cottage industries and small businesses at the show, as well as the balancing of modern technology and tradition.
He stated that the intention of holding the Horse and Cattle Show with traditional fervor was to revive cultural and recreational activities after COVID-19. There is a need for the government to understand where the world is moving forward with COVID-19. Pakistan must also acknowledge and accept this development.
Meeting
At the meeting, more than 18 recommendations came from different departments. Additionally, the meeting approved the recruitment of BS-5s by the Home Department for counter-terrorism in the Katcha area. Child Protection Bureau recruitments were also approved at the meeting. Moreover, Meeting members approved lifting the hiring ban in the Department of Housing and Urban Development. They are allowing recruitment of employees in agencies of the department.