"

Since last year, North Korea has repeatedly launched missiles, which is very regrettable,"

says Japanese PM Fumio Kishida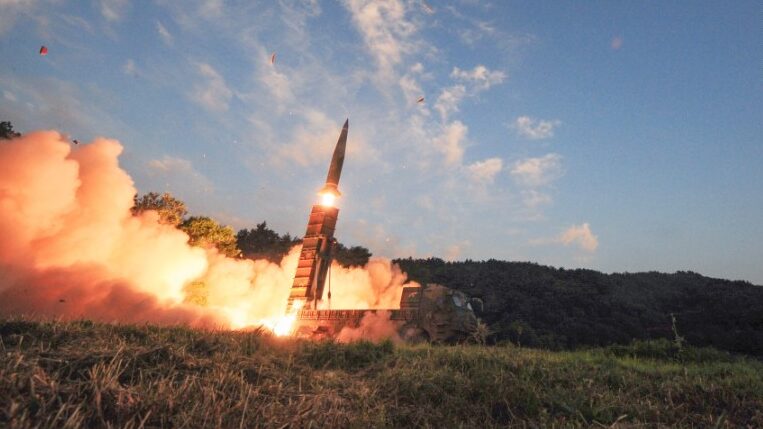 Reports are telling us that North Korea might have launched a Ballistic Missile on Wednesday. The Ballistic Missile is reported to be launched at North Korea's east cost. Authorities in Japan and South Korea said, in the nuclear-armed country's first show of force this year.
"Projectile could be a ballistic missile", told the cost guard at Japan who first witnessed the launch. However, he did not provided any further detail. "For additional information, the intelligence authorities of South Korea and the United States are conducting a detailed analysis".
North Korea launched the Ballistic Missile launched minutes before the South Korean President, Moon Jae-in was about to attend a ceremony for a rail lines hoping to converge the divided Korean Peninsula. "This launch is in violation of multiple U.N. Security Council Resolutions and poses a threat to the DPRK's neighbor's and the international community," said a State Department spokesperson.
Also See: Dr. Hamid Choi: First native Korean to translate Quran in Korean
This Ballistic launch took place at around 8:10 A.M from the east coast and it landed inside the sea. The Defence Minister of Japan said that this Ballistic Missile might have flowed up to 500KM. Ankit Panda, the award winning writer and international security expert said that this launch might be some development test. "Some signs that this could be something new", said a senior at Carnegie Endowment for International Peace.
This ballistic missile testing came just days after the North Korean leader, Kim Jong-un announced that his country should continue to increase their food production as well as its military power.
The regional stability and North Korea's missiles
These missiles were fired just hours before the South Korean President Moon Jae-in attended the rail line ceremony. This rail line ceremony was about the start of work to extend the South Korean rail lines 69 miles into the North.
Soon after the missiles were launched, South Korean President, released a statement in which he said that he will have a dialogue with the North Korean leaders about the missiles testing. He said that the region at this time can hardly afford an instability and that these missile tests should be stopped.
This is because important events such as the Olympics in China and the Presidential elections in the South are taking place. Thus, North Korea's active missile testing can cause a whole lot of damage to the whole region.
Also See: Top 5 Best Airports in the World