For the first time in history commercial airbus A340 operated by Hi Fly landed on the surface of Antarctica. With pure professionalism and preparations, it can become the new tourism spot in the world.
Antarctica is 7th and most deserted continent of the world. It has total population of 4400 in summers and only 1000 in winters. Due to extreme weather conditions and difficult pathways, tourists took it as an adventure to visit Antarctica. There are only two modes to reach there, by air or by ship.
It is definitely a challenge for any captain or pilot to reach there along with passengers safely. This challenge took by a commercial airbus pilot Captain Carlos Mirpuri too this challenge. HiFly First commercial airbus landed recently to achieve the honor of first ever commercial flight to the deserted antarctica.
Also See: Adélie penguin makes 3000 km journey to New Zealand
Captain Mirpuri is the vice president of Hi Fly fancy commercial airlines. It also sponsored and chartered by Wolf's Gang luxury adventure camp. On November 2nd, 2021 flight took off from Cape town, South Africa. After 5 hours and 30 minutes of intense flight, 190 ton A340 airbus landed on the icy white surface of Antarctica for the first time in history.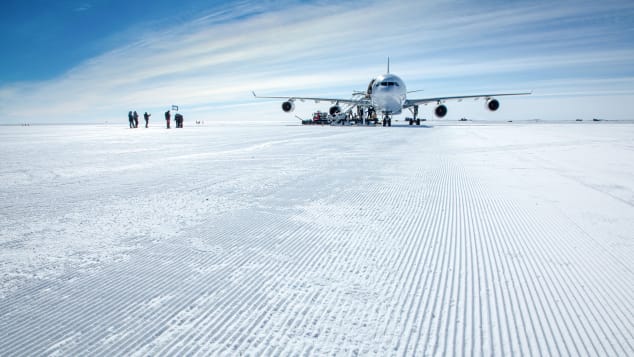 Preparations and Execution
Airbus A340 is a huge machine that was used commercially in the past. It had 35 business class and 218 economy seats in it. But for this project, plane specially redesigned by engineers. Now it has only 24 seats and a plenty of place for cargo. Also got a nickname by the community as Preighter.
On the said date a crew of skillful pilots and rest took off the flight. They travelled almost 2,500 nautical miles (4,630 km) to reach Antarctica. Captain called icy runway as "Blue Glacial Ice". Runway's not made properly, moreover a 10,000 feet (3000 meter)long runway is made by ice. The icy abyss only has 50 landing strips and many slippery surfaces to figure out.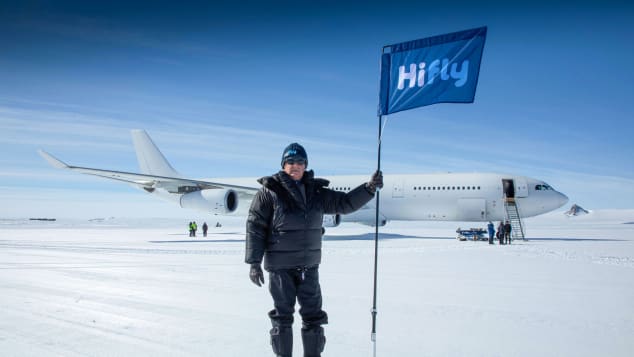 According to captain, they did not have any navigation aid in the area. But they all were pretty positive as they did their homework well. He also added "The cooler it is the better" in his log because ice was hard enough to bear 190 tons plane on it. Anxiety and attention in the cockpit vanished when they touched down the land of ice successfully.
Also See : Lærdal Tunnel: Longest tunnel road in the world
Despite the flight being "textbook" and the landing "uneventful", he said, "When we reached taxi speed I could hear a round of applause from the cabin. We were joyful. After all we were writing history." They spend 3 hours there and saved a spot in the history forever.
He also added that future pilots need an up-to-date eye gears for safe flight. Ice do show some glare that can cause unexpected circumstances. With this successful attempt now a small number of tourists and passengers can visit Antarctica and enjoy their vacations.
Commercial Airbus attempts in past
Very first attempt to reach Antarctica was in 1928. An army fighter jet tried to reach there but extreme weather condition barred them. After that various attempts done from 1956 to onwards but nobody succeeded. Now in 2021, a 190 tons commercial plane has succeeded to reach Antarctica.
It is definitely a ground breaking success for the mankind. Their pioneering expedition is the first in what could be an increasing trickle of tourists and explorers to the remote continent.