"The motivation was to bring forward the peaceful and beautiful side of Pakistan in front of the world while also promoting tourism"

, he said in an interview with Viralnom.
OKARA, PAKISTAN – On July 27th an Okara born boy Usman Arshad went off his inspiring journey to travel all the way from Okara to Khunjerab Pass on foot. Usman just recently reached the Khunjerab Pass on September 9. This added Usman's name into the list of people that have preciously achieved this milestone.
Usman throughout his 34 days journey kept updating people on his Facebook and Twitter handles. Usman kept regular update details about each day and soon people started taking interest in Usman's journey and updates. Pretty soon a lot of people started following him on different social media and he started receiving a lot of appreciation from all over the country.
Within a few days of his journey people started to spot and take selfies with the young blood. Different people who saw offered him a lift. People also came up to him and asked why he was doing this. Usman to this question replied that he has started this journey for a number of different reasons. He mentioned that he did this promote tourism and to put forward a positive image of the country.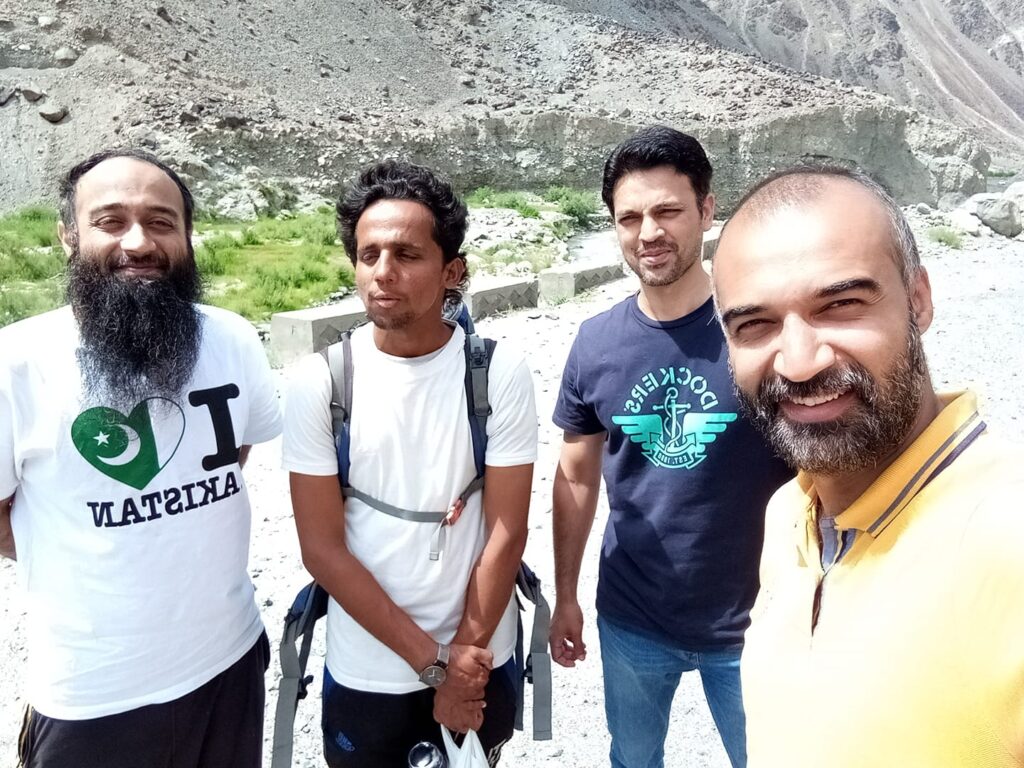 Usman Arshad to ViralNom
We first asked him about his motivation behind this journey. "To bring forward the peaceful and beautiful side of Pakistan in front of the world and to promote tourism", he answered.
While talking about the people who support and hate him, he said that people that supported him made this journey special for him. However the boy humbly made a prayer for his haters and hoped for them to stay happy.
Also See: Historical Nedous Hotel Lahore Est. 1880 (now Avari Hotel)
Upon asking about his future endeavors in hiking. He said, "I haven't planned anything as such. However as soon as I come up with a plan, I will update it on my social media channels".
How Usman's visit portrays a perfect example of Pakistan's hospitality
Starting the from the first few days of his journey up until the very end, Usman never had to worry about which place he would stay at. Throughout the journey a number of his supporters and followers opened their doors for him to stay as long as he likes. This insane amount of people ready to hosts Usman in their homes, surely made him successful in his mission to showcase Pakistan's hospitality.
In every daily update that Usman made, he made sure to add the name of people that hosted him in their homes and thanked them individually. Usman in an interview with ViralNom added that the hospitality of people made his experience more interesting.
Viralnom hopes to see Usman going on more journeys like this and wishes him luck.