The fast bowler's excellent performance in recent series is the reason behind his selection. Apart from Shaheen, Jasprit Bumrah and Joe Root are also on the list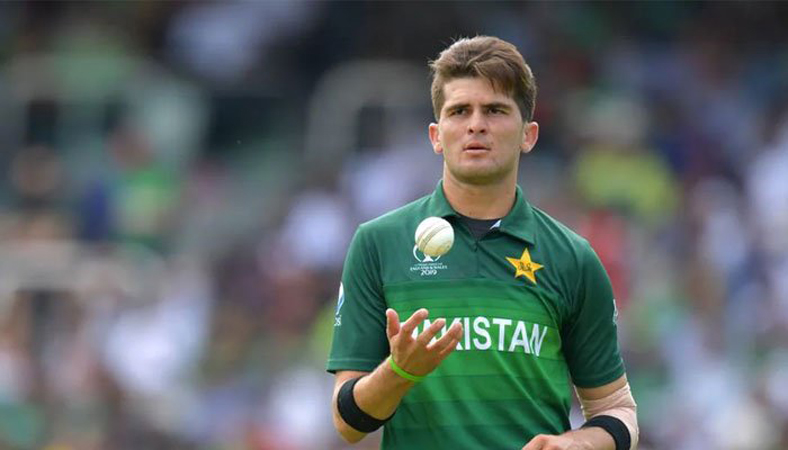 With the start of September, the International Cricket Council (ICC) started nominating players for its August Player of the month list. The name of Pakistan star bowler 'Shaheen Shah Afridi' got onto the list of players for the award. ICC included Shaheen Afridi's name on the list following a review of his excellent performance in the Pakistan vs West Indies test series in Jamaica.
ICC have started giving out these player of the months award just at the start of this year. The Cricket Council selects players from both Male and female teams based on their performances in all formats. Amongst the selected player is chosen a winner that gets the title.
Apart from fast bowler Shaheen Afridi, other player including India's Jasprit Bumrah and England's Joe Root are also on the list. From the women's side, Thailand's Nattaya Boochatham and Ireland's Gaby Lewis and Eimer Richardson are on the list.
With Shaheen's strong performance over the last month, there are good chances of him taking home the player of the month title.
Shaheen's amazing performance in PAK vs WI Test Series
The Pakistan vs West Indies was a fist clinching test series in July. The rain cursed test series comprised of two matches which were each won by one team. The series came to tie however the bowling side of Pakistan gave a notable performance throughout the series.
Shaheen Afridi was the best bowler in the series. The fast bowler managed to get important wickets and kept the Indies from chasing the target on the last day of the 2nd Test. Shaheen took a total of '18' wickets throughout the 2 matches.
This surely is an excellent achievement for the young gun. After the test series Shaheen became the bowler with most Test wickets in 2021.
PCB allows vaccinated spectators to attend PAK vs NZ 2021 series