Pakistanis celebrates Defense Day on 6th September every year. 6 September (defense day) is one of the most significant events in the history of Pakistan.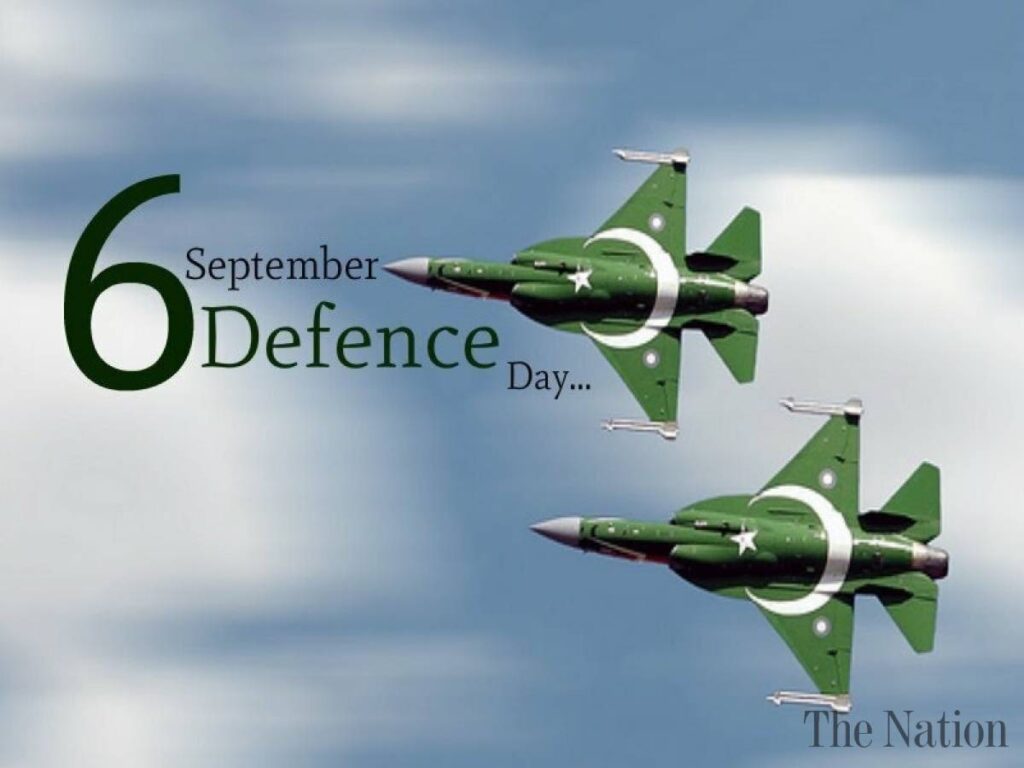 Pakistan Defense Day starts with special prayers for the peace and prosperity of Pakistan. It is a day of pride and courage for the whole nation.
In 1965, on this day India launched her forces and attacked Pakistan without a warning or a declaration of war. This is the day to celebrate and rethink our brave soldiers and pay tribute to them. They sacrificed their lives in defending their homeland from the enemy. A lots of people lost their lives in defending their homeless from the enemy.
Pakistan and India fought that war over the issue of Kashmir. Although, war ended with the support of UN under Tashkent Declaration, still the issue remain unsolved.
"I pledge, I will raise my voice against Indian army human right violation in Kashmir till my last breath"
Pakistan defense day is also celebrated to renew our pledge that we are a powerful and proud country. No foreign power, no matter how strong it is, can bully us. Defense day is the day for celebrating and remembering all that we are strong enough to fight for our right. We send the right message to the country's youth and children.
Tribute to Pak Armed Forces
Number of military parades and activities are arranged throughout the nation. On the other hand, TV channels and social media are also playing their role. Pakistan army displays the latest missiles, tanks, army aviation helicopter, electrical and mechanical corps, army air defense, signals, army service corps and army medical corps live in various places.
After the September 1995 war with India, Pakistan emerged as a self-confident, powerful nation and united in the face of India's threat. We should all proud of our nation and our powerful armed forces. Their constitutional role in protecting our country's physical frontiers and defense.
At the end I would say that ,we should all pray about the prosperity and solidary of our country. I pray may Pakistan remain unshakable forever Aameen.