The economic effect of the second COVID-19 wave in India was different from the first one in 2020. This time the country actually saw a large growth in the GDP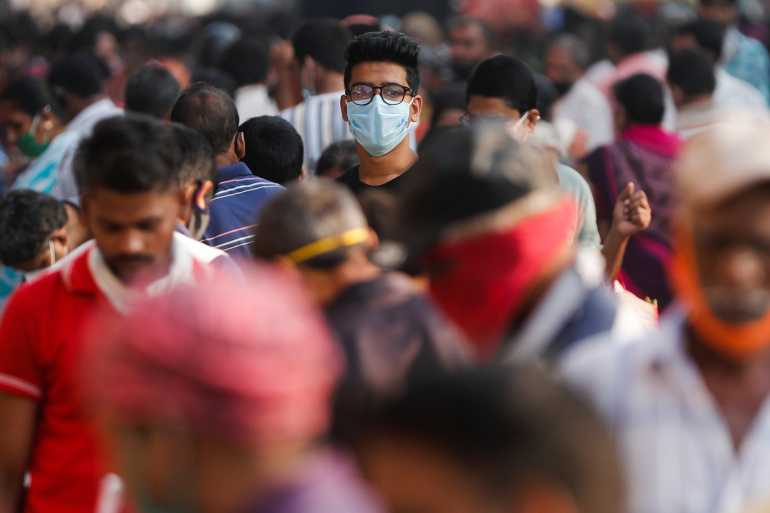 DELHI, INDIA – Recently India released its 2nd Economic Quarter Report of 2021. The report suggested that the economy during the 2nd quarter (April-June) noticed a drastic growth. During this period, India underwent a second COVID-19 wave and economic growth was out of the question.
However surprisingly both the country's investments and GDP grew by a large rate thus allowing the country to better its economic conditions that were destroyed by the first wave.
The first COVID-19 wave arrived in India during 2020, that wave completely devastated India and killed more than 1 hundred and 50 thousand people. The wave was also a big scratch on the world's 3rd largest economy. The first wave dropped India's GDP and made almost all industries face significant losses.
The second COVID-19 wave however had a complete opposite effect on India's economy. Multiple industries including construction and manufacturing grew by a good percentage. The GDP in this quarter grew by 20.4 percent when comparing that to the same time last year, the GDP actually dropped by 24 percent.
Details of the economic growth and the risks of it declining
India during the COVID-19 pandemic in 2020 was amongst the most hardly hit countries, both in the number of deaths and economically. India's economy at that time shrank by almost 7.3 percent. However with this year's exceptional GDP growth the economy seems to recover at a fast rate.
Analyst suggest that India's government following this growth will follow a stimulus policy up until the end of 2021. Some suggest that this economic growth is result of stimulus provided to the Indian government. The Indian government apart from this has started to bring about a lot of changes.
The Prime Minister Narendra Modi is now prioritizing investments in the development and infrastructure sector, while also focusing on privatization of businesses.
This economic growth after the second COVID-19 wave surely is beneficial for India. Experts however fear that the country's mismanagement regarding COVID-19 vaccines can once again push India towards the virus.