Preston school of Industry is clearly a unique and dark kind of school in United States. A famous reform school turned into a haunted memory. A School that changed lives of many kids as well as have a fair share of controversies.
CALIFORNIA, UNITED STATES OF AMERICA – One of the oldest and most famous reform school can be find in Lone, California, USA, locally known as Red Brick School. Preston School of Industry serves a fair share in country's betterment. The reformatory school was built in December 1890. School officially opened On June 13, 1984. Most of the wards came in here for minor crimes.
First lot of wards came two weeks after its opening. There were strict rules and regulations to maintain discipline. A 5 storey, 77 rooms facility provided many productive citizens to country. But it also has a past that may deteriorate the image of schools.
School Management was involved in many inhuman acts towards wards and young boys. Physical abuse, starvation and sexual harassments were very common in school. Number of escapes are remarkable. Many wards either killed or died under mysterious circumstances.
It closed in 1960 because of new reformatory schools built nearby of same cause. In 1999, School was renamed as "Preston Youth Correctional Facility". It founded in order to remind all the glorious years of school. But in 2010, authorities announced that it could not work ant further. Its closing ceremony held on June 2, 2011.
Curious Case of Anna Corbin
Apart from teaching and reform programs, there were racism and injustice as well. The biggest example is Anna Corbin murder case – a black Housekeeper whose dead body was found bruised and abducted. She was the head housekeeper of school. Her murder mystery is not solved till now. Wards and especially the management were prime suspects but police cannot find any proofs. The legend says that the spirit of Anna Corbin after abandonment of building as per witnesses haunts the hallways and rooms of the school.
A convicted burglar, Samuel Goins was brought here for conviction. When he tried to escape school's vicinity, Guard shot him in his back. He died after two days. This is not the only case occurred here. A lot of boys died suffering from Tuberculosis and fatal diseases. Now building is haunted, people have witnessed strange sights and sounds; slamming doors, falling objects, disembodied voices and ghostly physical contact.
Golden Achievements of Preston
Apart from brutality and cruelty, this school helped a lot of kids to find a better way of living. Edward Bunker who was brought here after he escaped Whittier, anther reform school. He was 14 at that time. He accused of street crimes and brawls.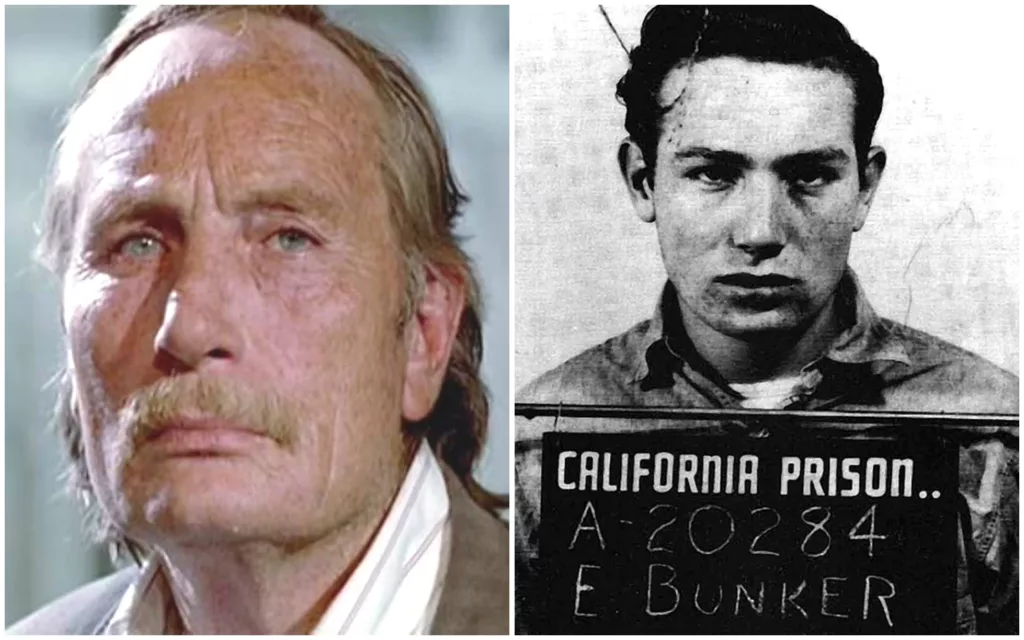 During his stay here he attempted to escape for 3 times. After his 3rd failed attempt, he started using his mind in writing crime stories. He was released after a year or so. Shortly he started involving in crimes again. After rehabilitation and sentence he opted writing as a profession.
Also See: Katas Raj Temples : Series of temples from time of Mahabharata
He got so famous that crime story writers James Elroy and film auteur Quentin Tarantino admired his work. Movies were made on his stories. Last 30 years of his age, he was the most noble citizen of States by the passion he found in Preston School of Industry.
Besides another story is also mentionable here of Rory Calhoun a leading movie star in Hollywood. He also spent time in Preston school. Belonged to a really poor family, he started stealing cars and guns. He came here for discipline and rehabilitation. But Right after release he went back to his old life. But shortly he left everything and vanished. He spotted years after in movies. He got a lot of fame by this and later he lived a noble life.
Boxing rings of Preston School were also famous. A lot of Champions produced here. One of them was Don Jordan. He was 21 when brought here. He joined Boxing here and later became California State Welterweight Championship. So a nearly 117 years old institute also gave us productive citizens.
Recent standing of Preston School of Industry
As of November 2014, the Preston Castle Foundation owns the property. They are keen towards increasing tourism here. They started ghost tours in night time. In 2016 there were 15000 tourists here. A lot of movies and series are based on Preston School of Industry. Famous ones are Preston Castle (2014), Apparition (2019), Ghost Adventures, Ghost Hunters etc.