Intelligent infrastructure lasts for decades and preserving nature at the same time, charming views along with human convenient site tells the thought process of British architects beautifully
AYUBIA, PAKISTAN – Galiyat are one of the favorite places in Pakistan. Beautiful views, pretty people, scrumptious food and a lot of picnic points that attract tourist all over the country. According to a safe calculation approximately 10 million people visit galiyat every year. One of the prominent and beautiful tracks is Ayubia Pipeline Track.
Built in 1885 to 1890 to supply effective supply of water to area, Pipeline Track joins Ayubia and Donga Gali by a beautiful track of 4 kilometers. It declared Ayubia National Park in 1984. It is situated at the total height of 8000 ft. If someone is new to hiking, the pipeline track of park is really easy and alluring. One can easily cover the whole area in 50 to 60 minutes.
Most amazing part of this track is, it preserves many species of plants, animals, insects etc. few prominent names are Cedrus deodara, blue pine, yew, silver fir, horse chestnut and oak. Herbs found here are uses to cure many diseases for example Jaundice, Diabetes, Snake bites, Stomach Ulcers etc. Government of Pakistan is really reluctant about its beauty. They place a lot of boards and instructions to keep track clean and unique. It is so well maintained that after so many years water is still supplies through the pipes establish in late 1800.
They charge a nominal fee of rupees 15 from local tourists and mere rupees 500 from foreign tourists to enjoy amazing track and pretty landscapes. It is one of the most acknowledged tourist point in Pakistan. It has awarded many awards including Hidden Gem of Pakistan, Top Rated Tourist Attraction in Murree, etc.
Also See: Ranikot: The Great Wall of Sindh trembling by virtue of time
Ayubia Moto Tunnel: from junk to illuminating tourist attraction
The year of foundation is 1891. it's a straight tunnel approximately of 250 ft that joins Ayubia to Khanspur. It built for contented walking channel for people. It was filled with garbage and filth with the passage of time. The original face of tunnel vanished and not a lot people knew about its whereabouts and importance.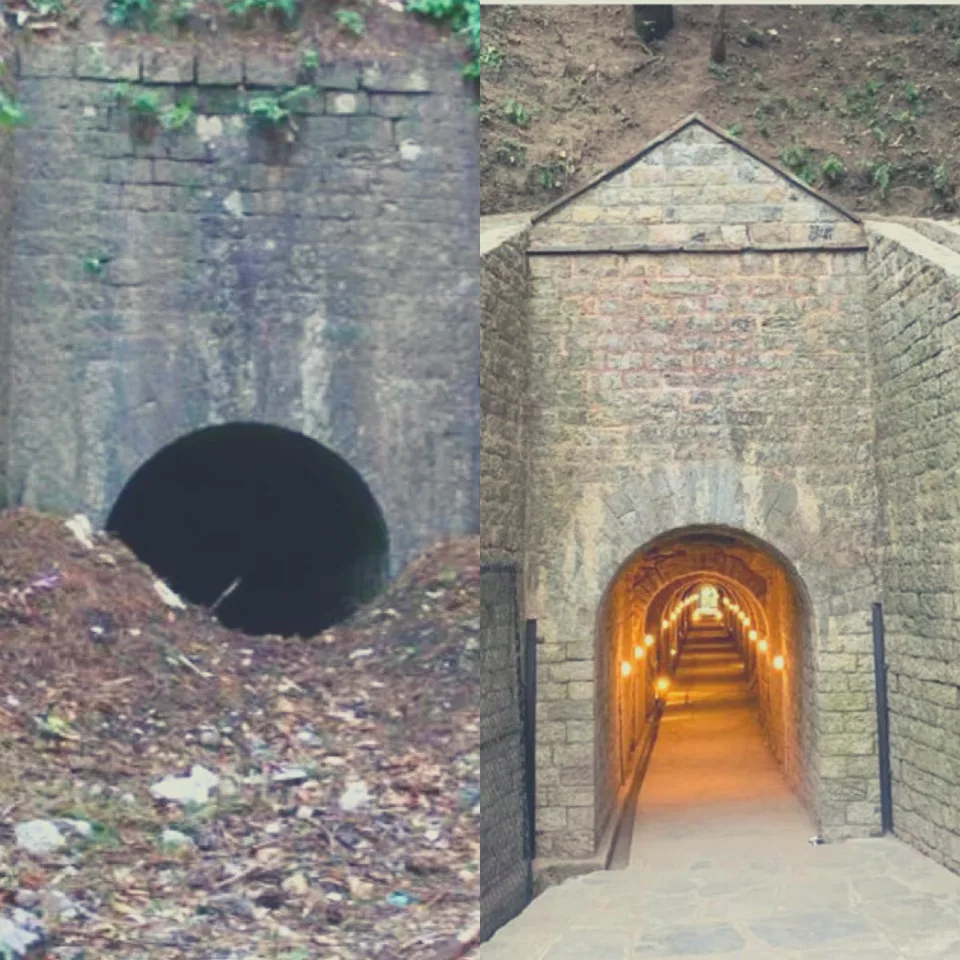 In 2020, Government of Pakistan took an initiative, and got it restores and fully functional in October in a short span of 8 months. Now it looks ravishing from inside and fully equipped with bright lights and clean passage to walk by. It is producing revenue for country. And it clearly shows the indepth interest of government towards nature. Hopefully a lot of other neglected spots will treats the same and provide good yield to country.