The Sussexes welcomed their second child, a baby girl, on June 4. Prince Harry and Meghan named their little princess Lilibet. With this name, the world media stirred with controversy and intrigue.
Lilibet is the current monarch's family nickname. The couple should have had to consult and ask the Queen whether they could take the name. Earlier reports claimed that Prince Harry and Meghan did not ask Her Majesty and took the name anyway.
BBC's royal correspondent, Jonny Dymond claimed that the Duke and Duchess of Sussex are prominently close to the Queen. Thats why they also have named their daughter without consulting her. The BBC correspondent did not took any names but mentioned he got information from a ''Good Palace source''. Although the lawyers of the couple rejected the claim and called this story as false and defamatory.
The Duke and Duchess told that Queen was the first relative to inform about her new granddaughter. "The duke spoke with his family in advance of the announcement—in fact, his grandmother was the first family member he called," the spokesperson of Sussexes said. "During that conversation, he shared their hope of naming their daughter Lilibet in her honour. Had she not been supportive, they would not have used the name. " Now, can we perhaps leave them alone, especially considering it hasn't even been a week since Lilibet was born?!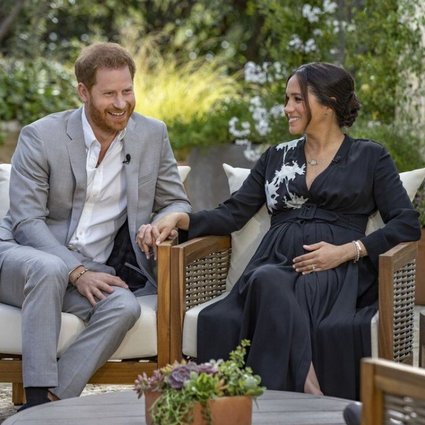 "Lili is named after her great-grandmother, Her Majesty The Queen, whose family nickname is Lilibet," the statement read. "Her middle name, Diana, was chosen to honor her beloved late grandmother, The Princess of Wales." Sussexes gave clarification before their daughter's name – Lillibet Diana Mountbatten-Windsor.