People of Islamabad are gaining another convenience for the chaotic traffic. Kashmir Highway as known as Srinagar Highway is going to become signal free. The road completed in record 15 days, now open for general public.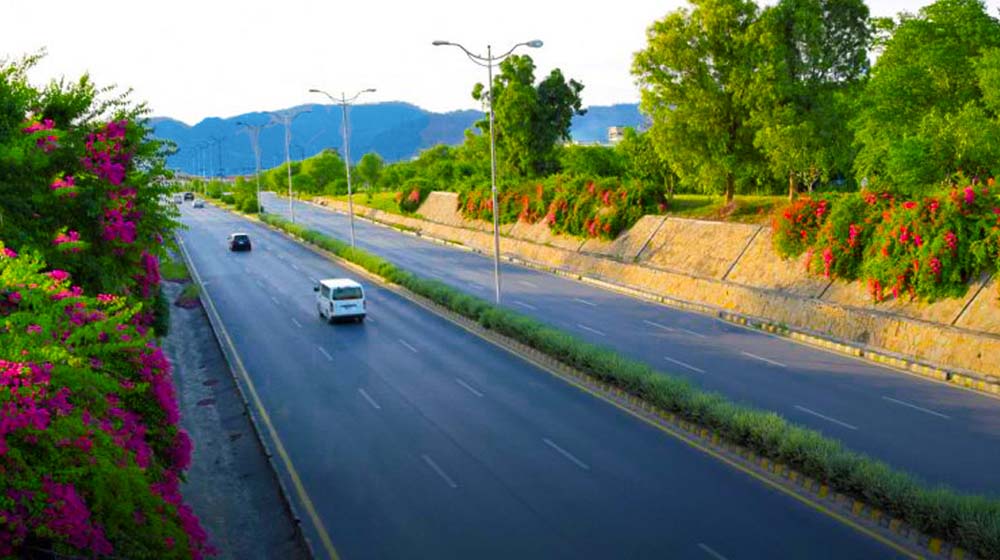 The CDA, Chairman Amer Ali Ahmad said that by giving three protective U-turns. They not only provided solution to traffic jams but also saved over Rs 7 billion. Which could have been spent on construction o flyovers or interchanges. "This will be 60 to 70% solution to traffic jam while time duration of travelling to Islamabad Airport will also reduce considerably." He said. Signal free road will help hundreds of travelers on daily basis.
The three protective U-turns which also adds to beauty of the Srinagar Highway. Previously called Kashmir Highway have been completed within a time of 15 days. And were made functional only on March 18 (Friday). The CDA chairman said they had to spent over Rs7.5 billion if they opted for construction of three interchanges along causing miseries to commuters on the Srinagar Highway.
Over 115,000 vehicles will leave and enter Islamabad via the signal-free route that will also used by all foreign delegates. All foreign guests and dignitaries will utilize the road to reach Islamabad International Airport (IIA). And the Chairman CDA highlighted that it will improve Pakistan's image internationally.
Also See: Interstate H3 highway Hawaii: A useless megaproject
"We are looking at both interchanges and underpasses as ways to get around". CDA Chairman: "We'll see if an underpass can do the job and if it's important to have a stop, then we'll go for it."
The three protective U-turns are the G-9/G-10 Protective U-turn, the Police Lines Protective U-turn, and the G-12 Protective U-turn. Within 15 days the plan by SS Iqbal was approved and executed.
People's comfort is government's priority
The officials, however, said that after completion of ongoing Margalla Road Project, this road will see reduction in traffic as motorists coming from G.T. Road could use Margalla Road near Sangjani to enter the city.
The Srinagar Highway starts from Murree Road (Kashmir Chowk) and ends near Tarnol.
Due to massive development at its length and its adjoining area near Tarnol because of growth of housing societies, educational institutions and health facilities. Undoubtedly, one of the busiest roads of the city.
A teacher of one of these universities said the CDA and the ITP should have thought that the road was quite a busy one and two or three u-turns were not going to do any good to those who have to daily cross it. They should have carried out a proper study first and see the artery remained choked not because of the signals but due to the overwhelming number of vehicles, he said.