The Original Disco King of Bollywood music left his fans grieving at the age of 69. The loss of Bappi Lahiri creates a large gap in the world of music.
MUMBAI, INDIA: Legendary singer cum composer Bappi Lahiri died on Thursday night on February 15th, 2022 in Criticare Hospital. He was facing several diseases these days including breathing and congestion problems. The main cause of his death is OSA (Obstructive Sleep Apnea) according to his doctor. "Lahiri had been admitted to the hospital for a month and was discharged on Monday. But his health deteriorated on Tuesday and his family called for a doctor to visit their home" stated his doctor.
His sudden death creates a gap in the music circle. Many actors, singers, composers, and the Bollywood fraternity pays their tribute to the legendary singer. Even the Pakistani music industry also pays their heartiest wishes towards the disco king.
Small Overview over Singer's life
Bappi Lahiri whose real name was Alokesh Lahiri was born in 1952 in a music lover family residing in Calcutta. From a very small age, he starts taking interest in music and its delicacies. He was fond of playing tabla in his childhood. Related to a music family helps him polish his skills to a great extent. The humongous star Kishore Kumar was his maternal Uncle. Music runs into his blood, this phrase fits on him perfectly.
Also See: Legend Moin Akhtar: Remembering on his 71st birthday
Moreover, he always tries to create something unique and different. His catchy compositions make him famous in the late 70s, 80s, and 90s in full glory. His most famous tune "Jimmy Jimmy" was so famous that even Hollywood use that in one of their projects. He even sued famous Hollywood composers American R&B Singer Truth Hurts to copy his tunes. Their album got banned until they gave credit to the original star.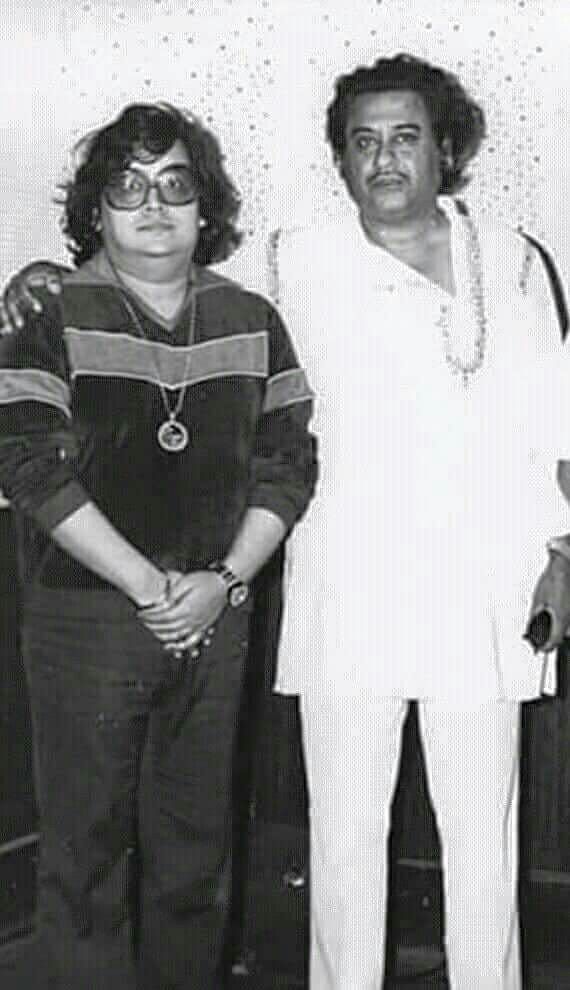 He worked with almost every famous singer in the industry. Lata Mangeshkar, Asha Bhosle, Kishore Kumar, and even American singers like Lady Gaga or Akon were his go-to partners. In 1986, Bappi Lahiri had entered the Guinness Book of World Records for recording over 180 songs for 33 movies. However, his style was inspired by Elvis Presley, Lahiri's personal favorite singer entire his life. Lahiri lent is voice to Vishal-Shekhar's album Taxi No 9211 in 2006 for the first time in his career. He sang the song 'Bombai Nagariya'. He also sang for AR Rahman in Guru (2011).
Singer's musical family
Bappi Lahiri got married to a lady who belongs to the music industry as well. He had two kids, a son, and a daughter. His son is also the finest music composer in modern music art. His daughter is also blessed with a beautiful voice that entertains fans in a few movies as well.
Bappi Lahiri and his love towards Gold
This is not a secret that Bappi loves gold chains and gold objects. According to him, gold was the definition of his personality, shiny and solid. Moreover, he wore 8 to 9 chains on daily basis. According to a few resources he owns around 75 kg of gold in the form of chains, coins, and objects like tea sets or utensils. His song "Shona" that means gold is pure description of his loves towards this metal.
It is almost impossible to fill the gap Bappi has left. He embarks the most dynamic music personality in the world that no new singer can recreate. The music industry is under debt for his services and melodious voice that no one can ever repay.