The 4 year sentence is for the first two of the eleven charges imposed on the Aung San Suu Kyi. These charges are brought over her by a military junta that overthrew Myanmar's government back in February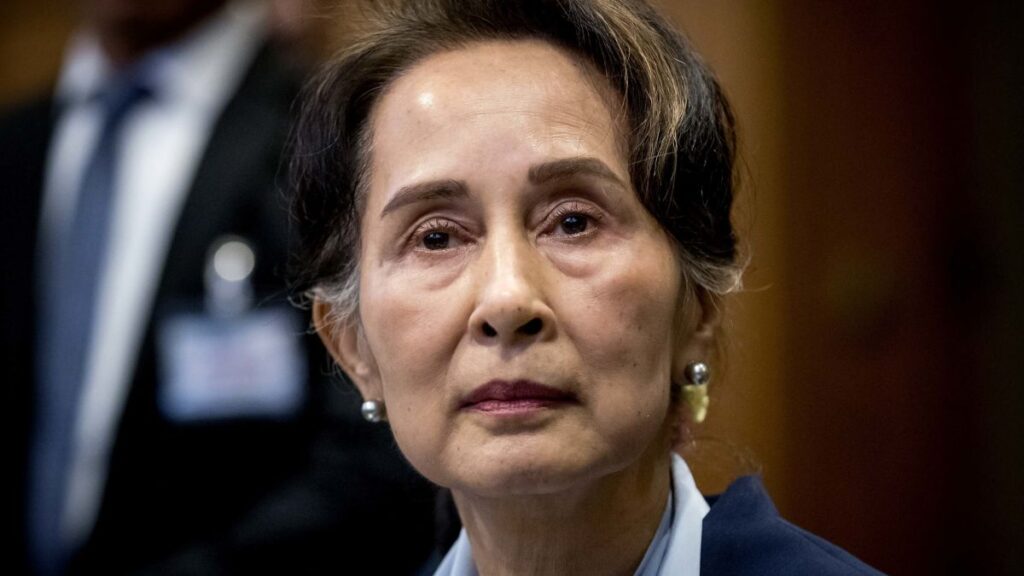 Aung San Suu Kyi, Myanmar's pro democratic leader was recently sentenced to 4 years in prison. These 4 years in prison are only for the first two of the eleven charges on her. This sentence was announced in a closed door trial.
The two charges Suu Kyi is convicted for are inciting unrest and violating COVID-19 pandemic restrictions during elections. The closed door trial room decision came got deferred by a week and came out on Monday afternoon. No journalist and diplomats were allowed inside the court room moreover her testimony was also not released.
The remaining 9 charges are still pending. According to calculations and estimations, the democratic leader could get up to 102 years in jail if she's convicted for all her charges. Violation of anti corruption law, possession of unlicensed walkie talkies and misappropriating funds etc. are amongst the other charges placed on Suu Kyi.
These charges on Suu Kyi are placed by the Military junta, which overturned Myanmar's government on February 1st of this year. The military junta after taking over has arrested multiple politicians and is convicting them for different charges. Alongside Suu Kyi, the former President Win Myint and Mayor Myo Aung were also sentenced for 4 and 2 years respectively.
With the military junta, convicting politicians for different charges, many civilians have stood up against them. People regarding the charges on politicians believe that they are false accusations by the military junta, so that they can establish power.
Military junta's overturn and civilian resistance
Around 10 months back, the military junta after a early morning coup came into power. The military junta soon after coming into power arrested Myanmar's top politicians. This overturning of the government and the arrest of officials have led to violent clashes between military and civilians. The fighting at certain points have even turned into guerilla warfare.
This state of unrest in Myanmar have caused a lot of civilians lives. Ever since the military junta's take over around 1000 civilian lives have been wasted.