Nobel Prize Winner, Malala is seeking help for Afghanistan. She is concerned about women and minorities. Malala Yousufzai implores world leaders to accept Afghan refugees and open their borders.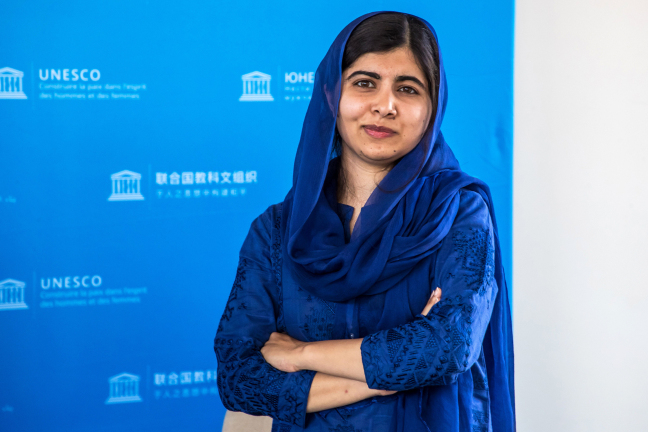 LONDON, UNITED KINGDOM – Afghanistan has been a spectacle of chaos in recent days. With pictures and videos coming out of Kabul International Airport showing Afghan nationals desperate to flee the country. Some scenes were too heart-rending to witness.
As three men pounded on roof tops and got themselves kill in process to board the plane by clinging on to the wheels. Amidst this tragic time, world is echoing with voices to help the calamity stricken Afghan people. And one of the most notable voice is of Pakistani Noble Peace laureate, Malala Yousafzai. Peace prize winner, Malala Yousufzai insisted the opening of borders as well as provide shelter to needy ones.
Malala Yousufzai has issued a tweet stating, "We watch in complete shock as Taliban takes control of Afghanistan. I am deeply worried about women, minorities and human rights advocates. Global, regional and local powers must call for an immediate ceasefire. Provide urgent humanitarian aid and protect refugees and civilians".
She has urged world leaders to take immediate action on the situation. She has asked world to open borders for Afghan refugees to take shelter from all the horrific events happening at their homeland. Malala talking to BBC news night said, "This is a humanitarian crisis right now that needs our help and support."
Malala Yousufzai and Taliban
After the fall of democratic government, Hamid Karzai is evading the whole situation by flying to Uzbekistan along with evacuation of American Troops. The Taliban have took control of Afghanistan whereas the situation calls for the world to normalize the tensions of Afghan people.
Also See: Malala on Vogue, talks about Oxford, Oppression and Optimism
Malala is in constant touch with Pakistan Minister, Fawad Chaudhary to ensure support for education of women in Afghanistan. She said in an interview, "I had the opportunity to talk to a few activists in Afghanistan, including women's rights activists, and they are sharing their concern that they are not sure what their life is going to be like".
Young Philanthropist, Malala Yousafzai shot was in the head by Taliban troops for voicing her concerns for women education back in 2012. Since then she has gone on to be the voice of female education as well as empowerment.
World explored Malala when her diary came into light of fame. Her literary name was Gul Makai and she always has a voice for promoting women education. After a tragic incident, she went to Oxford for further education. Now 24 years old young lady is taking her voice internationally for her cause. She never forgot her roots. Furthermore her tweets and actions are enough to bring a change in this chaotic scenario.